Today, University Press Week celebrates the "local voices" within the community. With that in mind, we reached out to Another Story Bookshop in downtown Toronto, a local legend in Toronto scholarly publishing circles. The bookshop has long been a strong supporter of university press titles by hosting book launches and stocking titles, especially in the field of social justice.
In this post, we spoke to Anjula Gogia, Events Coordinator at Another Story, and asked her questions about the history and philosophy of the bookshop, as well as their relationship with university presses.
***
UTP: Sheila Koffman used to say that she founded Another Story in 1987 in an effort to place "diverse books into diverse hands." Over the past three decades, the shop has done just that – carrying titles about social justice, equity, and diversity, for both adults and children. Do you see yourselves as continuing Sheila's remarkable legacy? Or carrying on your work with her? (Or, like many things, a mixture of the two?)
Anjula Gogia: It is definitely a mixture of the two. I was the co-manager of the Toronto Women's Bookstore, from 1996 to 2006. During my time there we built up many relationships with scholars – both local and international. The bookstore was a hub for feminist/anti-racist/queer scholars at the University of Toronto – we carried a large number of books by university presses, hosted many events and book launches, and ordered many course books for classes at U of T. When I wanted to return to bookselling in 2012 the immediate, and only, choice was working for Sheila at Another Story Bookshop! She shared my vision of bookselling as community practice and activism.
UTP: Countless UTP authors have proudly told us about walking into Another Story and seeing their book displayed on the "New Arrivals" table. Many fine indie bookshops balk at the thought of placing a university press book beside a current NYT bestseller on their main show tables. What's your bookselling philosophy?
AG: Our philosophy is to make our own bestsellers, based on what books we love and want to promote. This practice is rooted in our commitment to diversity, equity, and social justice, but it's also rooted in working in a capitalist model that necessitates selling books to survive! But we know that our customers come to us to find books they can't find elsewhere.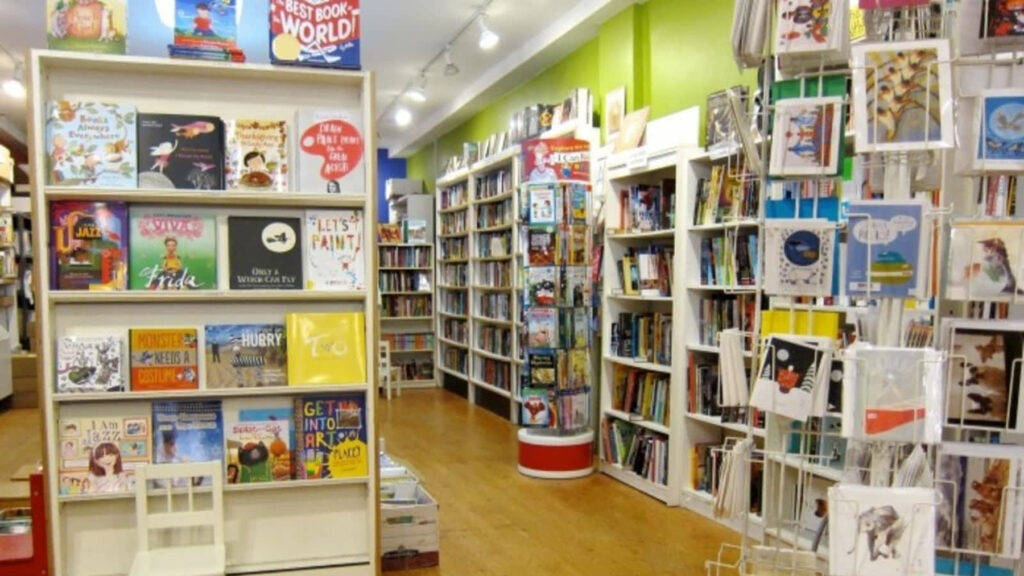 UTP: Another Story is renowned for its carefully curated collection of books about social justice by Indigenous, Black, and LGBTQ authors. Have you seen an uptick of interest in these titles as a result of the widespread calls for change following the police killing of George Floyd? If so, what do you make of it? Are we finally seeing a reckoning or is it another passing phase?
AG: We have definitely seen an uptick in books by QTBIPOC writers. In June we were flooded with orders for books on anti-Black racism. But these are books that we have always carried, promoted, and launched. What this moment has done is opened up a conversation about race and racism that we haven't seen in the mainstream before. This is a very good thing. We also have schools that are doing focused purchasing on anti-Black racism. This is also a very good thing. It remains to be seen if this is a passing phase – the key will be to see what structural change takes place in the book industry. How many more BIPOC editors, agents, sales reps, publicists, festival directors, and booksellers will we see next year? The industry remains very white on all levels. It is not enough to have a few BIPOC writers on your list.
UTP: If you could expand your shop in any way you'd like, with no concerns about space or budget, what would you add to Another Story?
AG: I would definitely add a large, fully accessible event space! We host many launches throughout the year and it is very difficult to find affordable accessible spaces. That is my number one wish.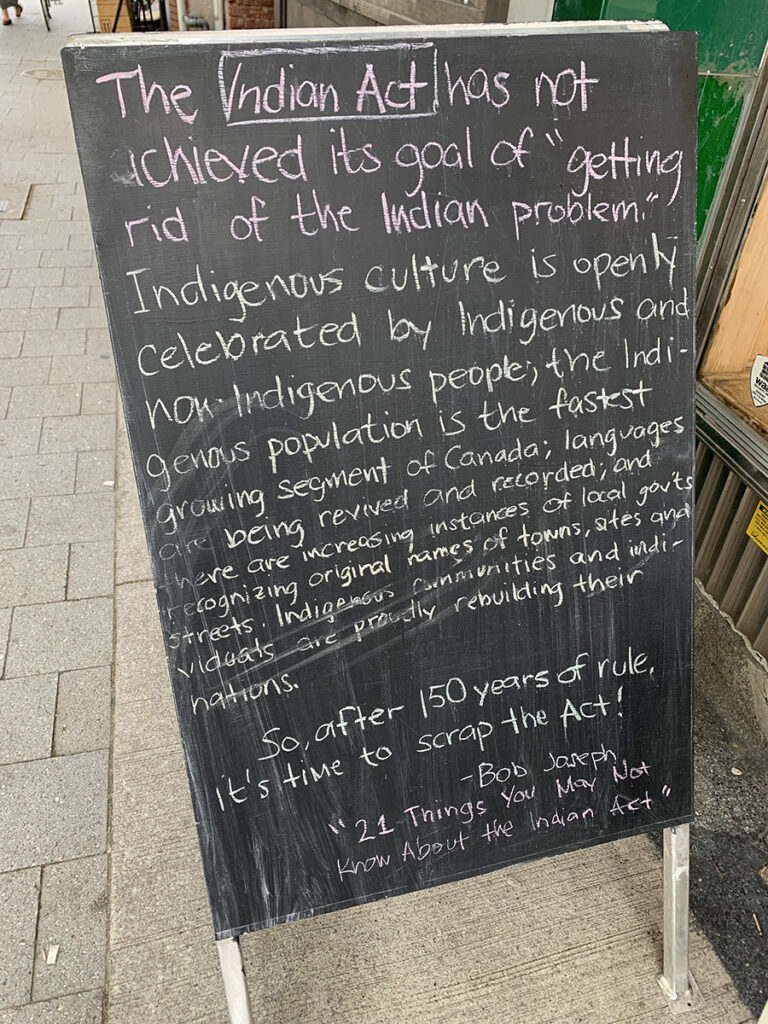 UTP: Sheila Koffman was fiercely committed to having the bookshop serve as an activist hub. What does it mean to be a place where people gather and swap ideas for generating social change at a time when people are socially distancing themselves?
AG: Well, it's very tricky but also very critical. Our doors were closed to the public for in-store browsing until the end of October. Like all retailers, we have had to pivot online. We maintain a strong presence on all of our feeds, and we hope that our store is a refuge for those who are feeling isolated.
UTP: From intimate workshops to large scale launches for marquee authors like Roxanne Gay, Another Story is widely celebrated for hosting remarkable literary events. What are the basic ingredients of a successful event? And how can publishers help you make an event successful, especially online?
AG: I have been organizing and hosting events for over 25 years and I LOVE it! I love bringing authors and communities together in meaningful ways. Some of my most memorable events have been with scholars – Gayatri Spivak, Patricia Monture Angus, Sherene Razack, Jasbir Puar, Pamela Palmater, Rinaldo Walcott, and so many more. We also work closely with academic departments and community partners to bridge the gap between academia and the community.
What makes a successful event? Many factors. I always try to keep in mind that each book launch is very special to that author and needs personal attention. We have to make sure it fulfills the author's vision. There should be food – and good food – not just cheese and crackers. Who is moderating? Are you greeting your attendees as they come in the door? Have you given everyone the proper information prior to the launch? Do you have nice tablecloths? Did you order enough books? Did you promote well in advance? I like a long lead time to promote launches – at least 6 weeks, 4 in a pinch.
The events should also be FUN – not stodgy or boring. Depending on the event, keep the conversation succinct, leave time for a few questions, and make sure people have time to connect, eat, and drink. The choice of venue is key – is it accessible? Can people access easily via transit? Is it a welcoming space?
Publishers can help us by making promotional assets – and nice ones. One of my frustrations with university presses is that promotional design is not always a priority. We need images that look good, not just state the necessary info. We need these assets in a timely fashion as well. For events with presses that are based in the US, we may need assistance to ensure the books arrive on time – and a break on shipping and customs would be very much appreciated. It can be very tricky to launch a book by an author who has published with a press like Cornell or SUNY – we don't have a sense of how many will sell, and it costs us money to return.
Click here to visit the Another Story website, or follow them on Facebook, Twitter, and Instagram.
***
To continue on Day Three of the University Press Week blog tour, check out posts by these other fine university presses.
Temple University Press
Visit Blog | Twitter: @TempleUnivPress
Fordham University Press
Visit Blog | Twitter: @FordhamPress
Syracuse University Press
Visit Blog | Twitter: @SUPress
University of California Press
Visit Blog | Twitter: @ucpress
Manchester University Press
Visit Blog | Twitter: @ManchesterUP
University Press of Kansas
Visit Blog | Twitter: @Kansas_Press
Penn State University Press
Visit Blog | Twitter: @PSUPress
University of Nebraska Press
Visit Blog | Twitter: @UnivNebPress
American School of Classical Studies at Athens
Visit Blog | Twitter: @ascsapubs
University Press of Mississippi
Visit Blog | Twitter: @upmiss
University of Toronto Press Journals
Visit Blog | Twitter: @utpjournals
University of Virginia Press
Visit Blog | Twitter: @uvapress
Eurospan
Twitter: @eurospan