In honour of Asian Heritage Month in Canada, UTP would like to celebrate some of the wonderful scholarship that we have recently published in Asian studies. Here are our top 5 recommended books for reading this month:
---
Painting Stories: Lives and Legacies from an Indian Crafts Village
By Helle Bundgaard
Painting Stories explores the accomplishments, struggles, and livelihoods of traditional artisans in Raghurajpur, a village known for its patta chitra painters. The painters' stories are situated in a rich cultural environment and steeped in social relations. For them, painting is more than a livelihood or an aesthetic expression – it is a way of life. In this collection, Bundgaard weaves thirty years of observations and experiences into a tapestry of stories, accompanied by 30 beautiful illustrations.
---
Chinese Science Fiction during the Post-Mao Cultural Thaw
By Hua Li
Chinese Science Fiction during the Post-Mao Cultural Thaw surveys the field of Chinese science fiction and its multimedia practice, analysing and assessing science fiction works by well-known writers such as Ye Yonglie, Zheng Wenguang, Tong Enzheng, and Xiao Jianheng, as well as the often-overlooked tech–science fiction writers of the post-Mao thaw. Topically structured and interdisciplinary in scope, this book will appeal to both scholars and fans of science fiction.
---
By Claudio Sopranzetti, Sara Fabbri, and Chiara Natalucci
The English translation of this bestselling graphic novel tells the story of Nok, an old blind man who sells lottery tickets in Bangkok, as he decides to leave the city and return to his native village. Based on a decade of anthropological research, The King of Bangkok is a story of migration to the city, distant families in the countryside, economic development eroding the land, and violent political protest.
---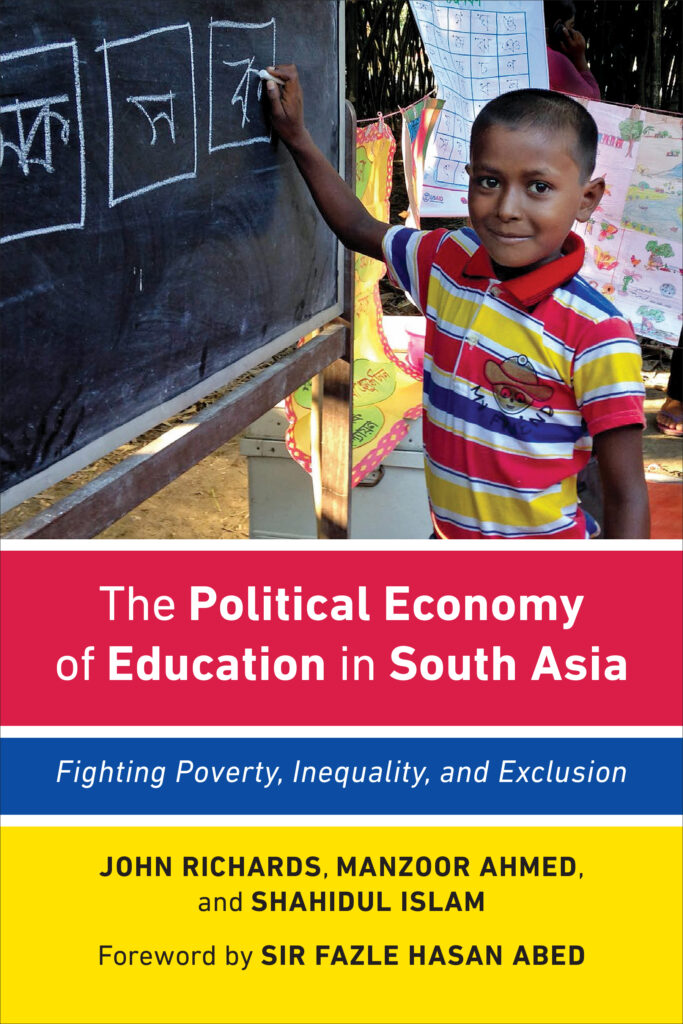 The Political Economy of Education in South Asia: Fighting Poverty, Inequality, and Exclusion
By John Richards, Manzoor Ahmed, and Shahidul Islam
Foreword Fazle Hasan Abed
With the exception of Sri Lanka, South Asian countries have not achieved quality basic education – an essential measure for escaping poverty, inequality, and social exclusion. In The Political Economy of Education in South Asia, John Richards, Manzoor Ahmed, and Shahidul Islam emphasize the importance of a dynamic system for education policy.
---
Politics of the Asia-Pacific: Triumphs, Challenges, and Threats
Edited by Mark S. Williams
The Asia-Pacific region is characterized not only by unprecedented economic growth, but also as being one of the last bastions of authoritarianism. As such, deep political tensions persist in the region, and many questions remain surrounding the uncertainty of the Asia-Pacific's geopolitical future. In The Politics of the Asia-Pacific, senior scholars, former diplomats, and emerging voices introduce readers to the complexities of the colonial history, economics, democratization, authoritarianism, governance, and security within the region.