It's University Press Week! This year's theme – "Keep UP!" – marks the tenth anniversary of this important celebration and shines the spotlight on how university presses have evolved over the past decade. As the world changes, so do university presses, adapting subject areas, author lists, and publishing know-how to grow into an ever more diverse, ever more global community. An informed society is as important as ever, and we are proud to showcase the forward-thinking work that has made university presses leaders in their fields and a force to keep up with!
---
By Anna Maria Del Col
The Association of University Presses threw down a very hefty challenge for Day 4 of University Press Week: Select TEN publications that best represent University of Toronto Press during the past decade. With thousands of books from which to choose, this is of course an impossible task, but I accept the challenge!
Disclaimer: Please keep in mind that this list is extremely subjective, and represents the selection of just one member of the sales and marketing team at UTP, trying to look back at the past ten years and (almost at random) choosing book projects that stand out to me personally, for a variety of reasons. My guess is that every person at the press would come up with an entirely different list. But it's an interesting exercise and I thank the AUP for forcing me down this rabbit hole!
1. A Short History of the Middle Ages by Barbara H. Rosenwein
This brilliant textbook has appeared in at least two new editions in the past decade, and even though it was first published TWO decades ago, it is at the top of my list due to just how successful this book has been, year after year. It continues to dominate our bestseller lists, and each new edition brings innovative, thorough, and truly necessary revisions, always with the goal of ensuring that students and instructors are at the absolute cutting edge of scholarship in medieval history. Demonstrating that university presses do more than just scholarly monographs, this is also a personal fav and a beautiful, highly entertaining book to read.
2. Lissa: A Story about Medical Promise, Friendship, and Revolution by Sherine Hamdy and Coleman Nye
This graphic novel, published in 2017, was the first instalment in our popular and groundbreaking ethnoGRAPHIC series. First envisioned by former UTP editor Anne Brackenbury, this series continues to grow, and I could have selected any number of beautiful, intelligent, innovative, and entertaining ethnoGRAPHIC titles to include in this list. Books in the series are informed by scholarship and combine text and images in ways that are accessible, open-ended, aesthetically rich, and that foster greater cross-cultural understanding. We are all so proud of this series and what it represents.
3. Solved: How the World's Great Cities Are Fixing the Climate Crisis by David Miller
In 2020, at the height of the global pandemic, UTP launched a new trade imprint: Aevo UTP. The first title to launch in the imprint, Solved, has turned out to be one of our most successful titles. Miller, the former Mayor of Toronto and currently the Director of International Diplomacy and Global Ambassador of Inclusive Climate Action at C40 Cities Climate Leadership Group, provides real hope in this book – hope that resonates strongly a year after the book's publication, as climate leaders convene at COP26 and students and activists continue to take to the streets for climate action.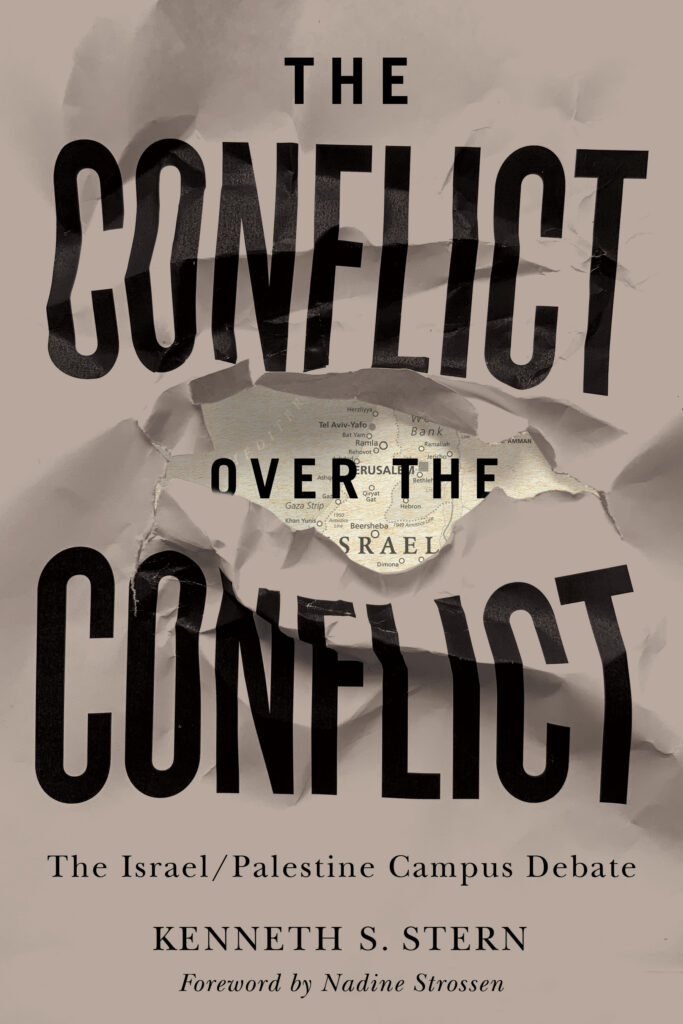 4. The Conflict over the Conflict: The Israel/Palestine Campus Debate by Kenneth S. Stern
Another book that launched a new imprint – also at the height of the global pandemic. The Conflict over the Conflict was one of the first books signed and published under the New Jewish Press imprint – and we could not have asked for a more intelligent, impassioned, and informative book to launch the imprint. Kenneth S. Stern is the best possible guide to thinking about free speech, academic freedom, and how to push back against hate and division. Definitely a stand-out book that came at a very important time.
5. Unsettling the Great White North: Black Canadian History, edited by Michele A. Johnson and Funké Aladejebi
This book is not yet published, but will be on bookstore shelves very soon, so it makes the list. It is shocking to think that the last major assessment of Black Canadian history was published in 1971 (that's fifty years ago!!) but we are honoured to be a part of correcting this major gap in the scholarship. I will quote Robin D. G. Kelley, who states it perfectly: "This book should be required reading, not only for Canadians but for all of us on occupied Turtle Island and around the world."
6. political science is for everybody: an introduction to political science, edited by amy l. atchison
Another textbook – but not just your average textbook. This is the first intersectionality-mainstreamed textbook written for introductory political science courses. In this truly groundbreaking book, a diverse group of contributors brings marginalized voices to the fore, allowing more students to see their lived experiences reflected in the pages of their textbook. When we talk about the mission of university presses, I can't think of a more valuable reason to do what we do.
7. Indigenous Methodologies: Characteristics, Conversations, and Contexts by Margaret Kovach
We publish so many fantastic and important Indigenous studies titles at UTP, but Indigenous Methodologies has stood out in the past decade for the tremendous reach that it has had, not only in university classrooms but also with absolutely anyone who has wanted to learn more about Indigenous research. It has remained on our bestseller lists for the past ten years, and we are very excited to have a new edition available this year. We know that this book will continue to impact research for the next ten years and beyond.
8. Stumbling Giants: Transforming Canada's Banks for the Information Age by Patricia Meredith and James L. Darroch
This book is an excellent example of the kind of high quality, award-winning business books that have been published in our Rotman-UTP Publishing imprint in the past decade. Winner of both the National Business Book Award and the Donner Prize for the Best Public Policy Book by Canadian authors, Stumbling Giants was a real call to action for the Canadian financial industry – proving once again the kind of impact that university press publishing can have on society.
9. The Natural History of Canadian Mammals by Donna Naughton and the Canadian Museum of Nature
I would be remiss if I didn't include a couple of the MASSIVE publishing projects that UTP has undertaken in the past decade – and The Natural History of Canadian Mammals is one of them. Published in 2012, this gorgeously illustrated book was over a decade in the making. This is the kind of magnificent reference work that only a university press could make possible.
10. Collected Works of Erasmus
Speaking of the kinds of projects that only university presses could possibly undertake, the Collected Works of Erasmus has earned its spot on any UTP "Top Ten" list. This project, underway for several decades now, aims to make available an accurate, readable English text of Erasmus' correspondence and his other principal writings across no fewer than 89 volumes. The project has been called "one of the most ambitious, meticulous, and essential scholarly projects now underway" and "one of the scholarly triumphs of our time." Even more impressively, the project has not been slowing down in the past ten years – it continues to gain steam!
Postscript: All of the book projects listed here are the result of so much time, energy, hard work, collaboration, brilliance, and passion. And sometimes sweat and tears. I'd like to give a shout out to absolutely everyone who worked on these projects, in any capacity – your work is recognized, and you allow us to "Keep UP!" in all the best ways.
---
Follow the 2021 UP Week Blog Tour by checking out posts on these UP blogs:
University of Notre Dame Press