University Press Week honours excellence in university press publishing, and as one of the leading university presses in North America, we have much to celebrate! This week we want to acknowledge and celebrate the exciting innovations and recent strides of our Journals Division, an essential part of the press since its foundation. We were thrilled to sit down with Antonia Pop, Vice President, Journals, and discuss some of the Journals team's recent initiatives.
---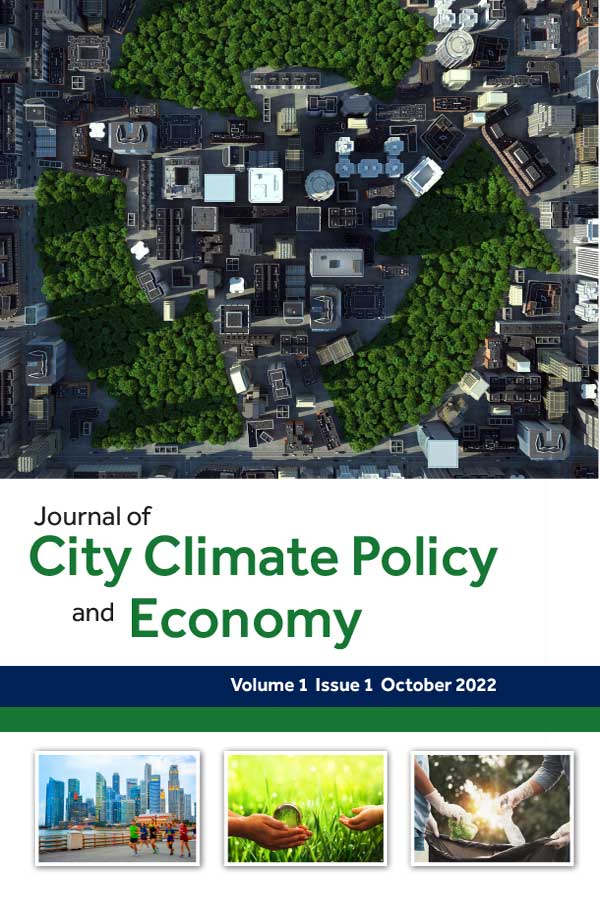 Grusha Singh: The theme for University Press Week is Next UP. Can you tell us about UTP's newest journal that just recently launched, the Journal of City Climate Policy and Economy?
Antonia Pop: With COP27 happening right now, the Journal of City Climate Policy and Economy contributes action-oriented research and discussion to one of the most critical challenges of our time – the climate crisis. The journal contributes to the urban climate agenda and supports policy toward an equitable and resilient world. We are honoured to partner with C40 Cities in this journal launch. Our goal is that the journal will inspire and equip city leaders and policymakers globally with the research and analysis to support transformative climate action.
Contributing to JCCPE is a unique opportunity for authors and the press to present research to the journal's key audience – mayors and city policymakers – and support their critical role in demonstrating that purposeful, mission-oriented policies and investments can lead to necessary transformational change. We are also proud to have launched the journal on a Subscribe to Open (S2O) model, which represents the first use of S2O for a journal launch.
Grusha: UTP has been a long-time supporter of equitable open access practices and policies. Can you explain what S2O is, and why you chose that model for JCCPE?
Antonia: Subscribe to Open is unique in achieving open access in an equitable way. With a topic such as the climate crisis, it is critical for the journal to include the voices of authors globally. In launching the journal, we knew that achieving open access is important for readership and we also felt that it is equally important for all authors to have the opportunity to publish, regardless of varying levels of access to funding. Open access models, and especially S2O, benefit all stakeholders in the scholarly publishing community and beyond. We are proud to support several open access models and are delighted to introduce S2O as we continue to pioneer and lead innovations toward more equitable access for all.
Grusha: I can see why UTP chose the S2O model for the journal. It seems like a collaborative way to make such crucial content available for everyone. Are there any other exciting upcoming ventures in the Journals Division?
Antonia: In connection with the launch of the Journal of City Climate Policy and Economy, we are very excited to announce the launch of a new podcast to provide an engaging format to discuss timely research with authors, hear from city practitioners and experts implementing action on the ground, and discuss with mayors their vision and delivery of transformative climate action. The podcast supports JCCPE's mission of publishing research that contributes to the climate agenda. The podcast serves as a platform for debate and discussion on the most pressing issues facing cities in the effort toward climate action. Produced by UTP, the podcast is hosted by David Miller, Managing Director of the C40 Centre for City Climate Policy and Economy. I hope you will stay tuned as full episodes start to air.
Grusha: Thank you, Antonia. It has been a pleasure to speak with you about this important journal and the exciting initiatives led by the Journals team.
Antonia: Thank you, Grusha, for this opportunity. It is an exciting time for all university presses, and I appreciate the opportunity to contribute to the UP Week Blog Tour.
---
UTP publishes 45+ journals in a variety of disciplines, including health and medicine, policy, economics, law, education, literature, and history. Passionate about high-quality content, digital distribution, and the success of scholarly journals, UTP continues to make major strides forward in open access models, online peer review systems, and multimedia publishing, such as videos and podcasts. To learn more, visit https://www.utpjournals.press/.